Description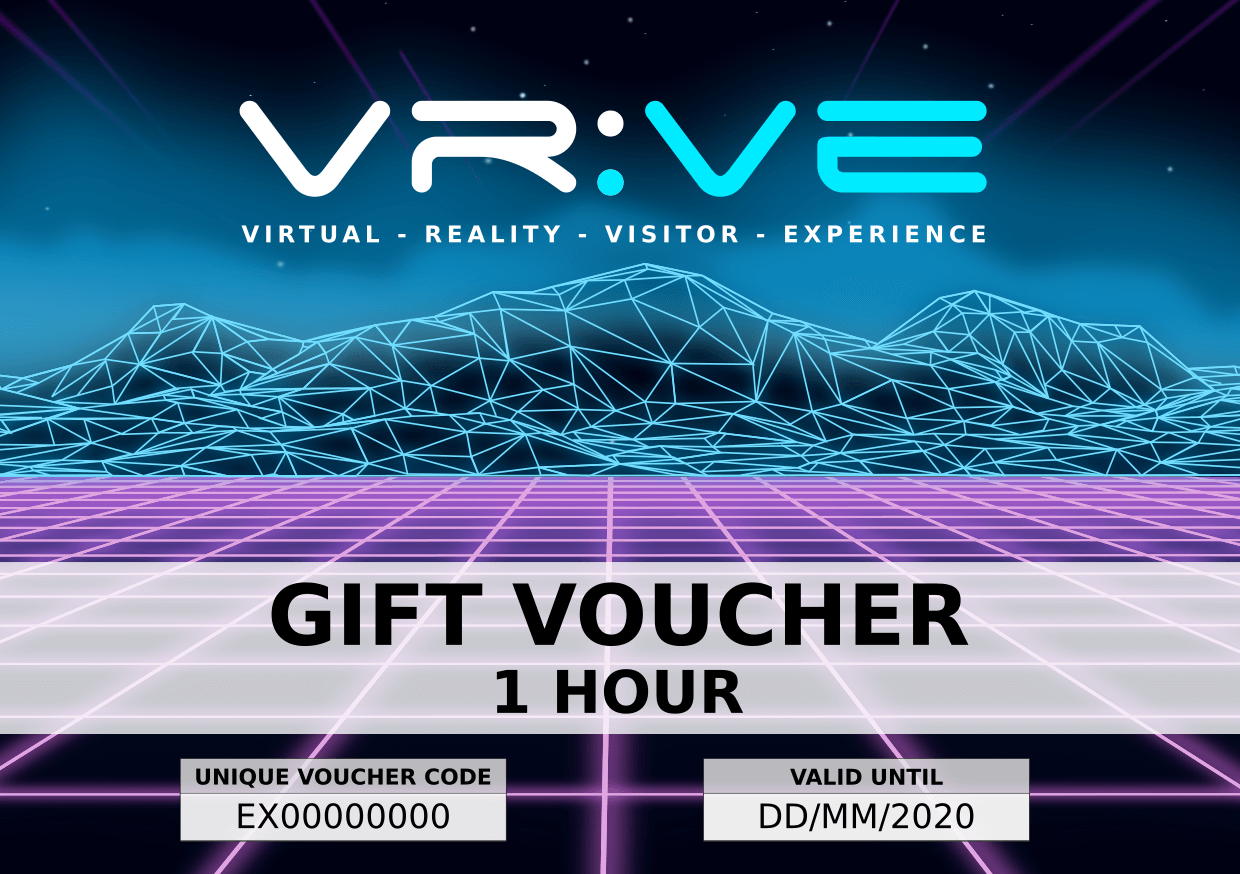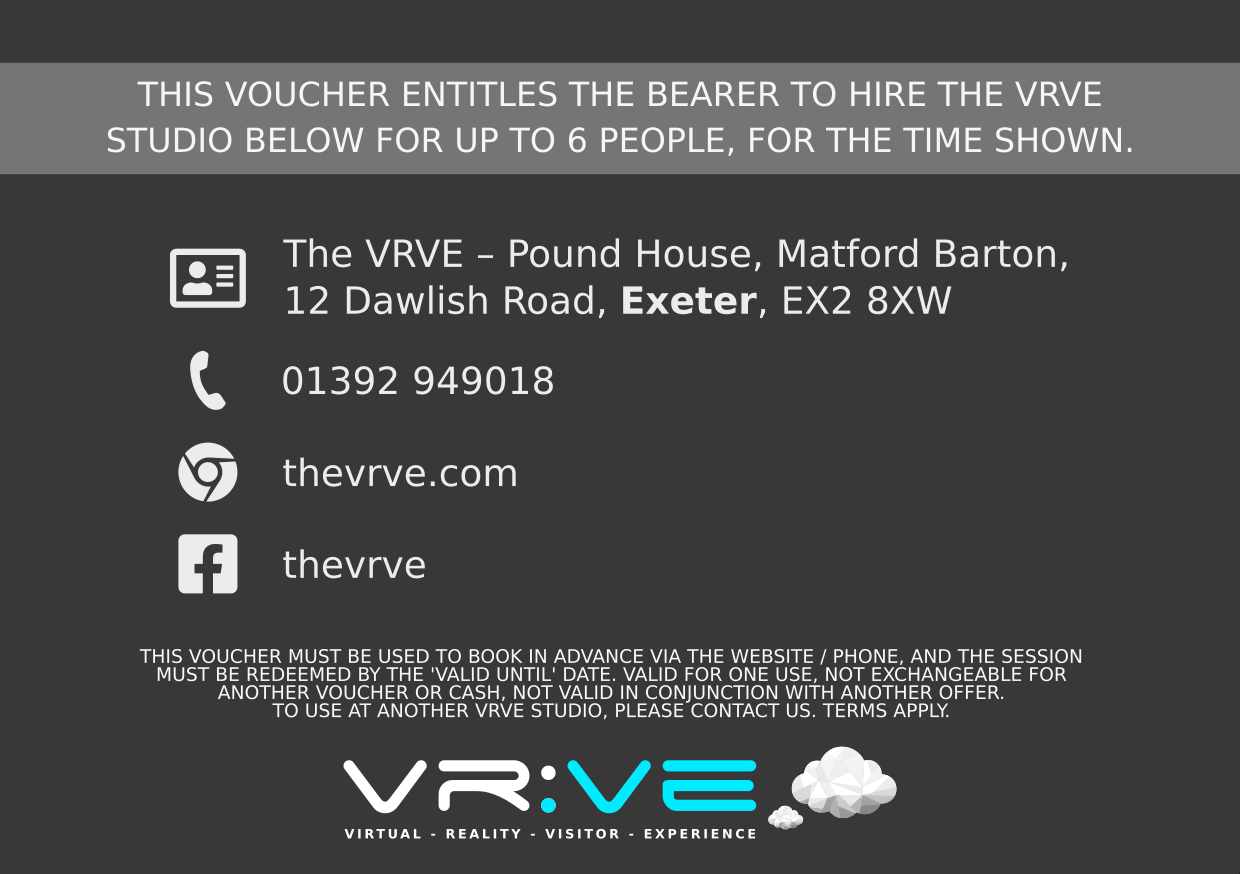 Gift Voucher – 1 Hour for £60
Instantly buy a gift voucher for friends and family to use at The VRVE, valid for 6 months from purchase. All gift vouchers are extended over any lockdowns that my occur, so the full 6 months validity applies.
Voucher Price £60 for 1 hour slot, up to 6 people sharing
To purchase your gift voucher, select quantity above and press the £60 button to complete your purchase
Your gift voucher will be emailed to you instantly, attached as a PDF file. Inside your voucher is a unique coupon code, which will apply a full discount for a 1 hour session via our online booking system. If you'd like a physical copy of your gift voucher, just reply to this email. We charge an additional £5 for the printing, prep and postage and will get your beautiful hand written premium card to you in 3-5 days.